Abortion is LEGAL in New Jersey & NY!
We welcome anyone seeking a Princeton NJ abortion clinic
Garden State Gynecology a private medical practice is devoted to providing compassionate abortion care to patients that don't have access to SAFE and LEGAL abortion care in Princeton.
We can also offer family planning services in a comfortable and non-judgemental atmosphere.
The Abortion Pill (non-surgical) abortion in Princeton NJ
Often referred to as a medical abortion an early option made available to women within the first 10 weeks (70 days) of their pregnancy.
Many other facilities offer non-surgical abortions, but do not use the medication we use. They opt to use cheaper and less effective alternatives. One of them is commonly used in chemotherapy and not approved by the FDA for non-surgical abortions. It also is less effective than the one we use and increases the chances of having to have a surgical procedure.
Surgical Abortion (in-clinic procedure) Princeton NJ
Surgical abortions are performed through 14 weeks (first trimester)
At Garden State Gynecology we are committed to providing the safest and most effective care and therefore elect to use a certain medication despite its increased cost.
Your doctor and the support staff at Garden State Gynecology will answer all questions you may have to help you decide which of these services you chose.
At Garden State Gynecology we offer full anesthesia services (painless abortions) in New Jersey provided by a Board Certified Anesthesiologist.
Be completely asleep and comfortable. Other providers in New Jersey may offer "sedation" services. This is not comparable to full anesthesia services. Nor does it provide the safety and comfort that anesthesia administered by Board Certified Anesthesiologist can offer.
For TEXAS abortion care patients who do wish to receive anesthesia or sedation we offer surgical procedure with local anesthetic in which the surgical area is numbed by the patient is awake.
Surgical abortion services are performed by gently opening the cervical canal to allow for a very brief aspiration of the uterus.
This procedure is very safe and lasts only about 5-7 minutes.
Following this procedure you will be taken to our recovery area where you will be allowed to rest comfortably until you are ready to be discharged.
You will be monitored by our nursing staff, provided with light nourishment and given written post-operative instructions before being discharged home.
NOTE: For all patients electing to receive anesthesia services it is very important not to have anything to eat or drink for at least 8 hours before your appointment time.
All patients must bring a support person to escort them to their hotel once they have been discharged from the facility. Asleep abortion in New Jersey is a safe comfortable option.
Private Abortion (enhanced privacy) Princeton NJ
Garden State Gynecology is accredited by the AAAASF for general anesthesia, deep sedation ("asleep") and conscious sedation ("twilight").
---
Beware of #FakeClinics (Crisis Pregnancy Centers) that pose as women's health care clinics offering free pregnancy testing and ultrasound. They do not offer abortion care, nor do they support women making the decision to have an abortion.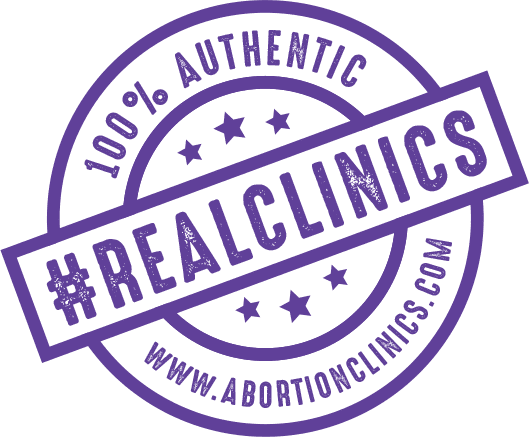 Request Appointment