Looking for LEGAL New Jersey abortion clinics? Garden State Gynecology has two locations – Morristown and Princeton, New Jersey.
Both locations offer the following abortion care to women seeking compassionate and safe abortions in the state of New Jersey.
Abortion Pill
The Abortion Pill is a non-surgical abortion often referred to as a medical abortion. This early option is available to women within the first 10 weeks (70 days) of their pregnancy.
The regimen consists of two medications, Mifeprex followed by misoprostol. Mifeprex (also knows about as mifepristone or RU486) is a progesterone blocker and is the only FDA approved non-surgical option for early abortion. For more information regarding Mifeprex click here.
Misoprostol is a prostaglandin that will help induce contractions and allow the contents of the uterus to be passed. This regimen is effective in 97% of cases with no surgical intervention required. For the 3% of patients in which the regimen is not effective, a surgical abortion procedure may be required.
Many other facilities offer non-surgical abortions, but do not use Mifeprex. They opt to use cheaper and less effective alternatives such as methotrexate. Methotrexate is commonly used in chemotherapy and not approved by the FDA for non-surgical abortions. It also is less effective than Mifeprex and increases the chances of having to have a surgical procedure.
At Garden State Gynecology we are committed to providing the safest and most effective care and therefore elect to use Mifeprex despite its increased cost.
Your doctor and the support staff at Garden State Gynecology will answer all questions you may have to help you decide which of these services you chose.
If you're seeking the abortion pill NJ — we here for you to offer a safe and effective abortion pill.
Procedural Abortion
All procedural abortion services are provided by Board Certified OB/GYN physicians. Unlike other facilities who may employ physicians of other specialties, such as, family medicine or internal medicine, Garden State Gynecology's medical staff is composed of physician's who are specifically trained in women's reproductive healthcare.
Our central and northern New Jersey and New York facilities are equipped to provide all of the preliminary testing and counseling services.
Prior to your procedure you will have the ability to meet with a counselor to discuss your decision and options.
Additionally, she will explain the procedure as well as your follow up treatment.
Along with our counseling services all patients will also have a sonogram performed and provide small samples for blood and urine testing.
Our fees are all inclusive. There will be no additional fees for preliminary testing or counseling services, excluding outside laboratory services.
GentleTouch® Manual Vacuum Aspiration Procedure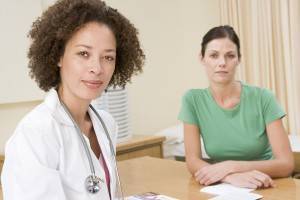 This non-surgical option to terminate an early pregnancy is available for up to 9 weeks of pregnancy.
Our physicians are highly skilled in this specialized procedure that is not available in most facilities. Physicians performing this specialized procedure require the highest levels of expertise and training.
This procedure is often referred to as non-surgical being it requires minimal to no scraping and no vacuum aspiration via machine.
The GentleTouch® Manual Vacuum Aspiration Procedure is completed in a private examination room.
The entire procedure takes only about 5 minutes.
For your comfort and safety during this procedure we offer deep sedation administered by a board certified anesthesiologist.
GentleTouch® vs Traditional Surgical Abortion
No scraping of the uterus
No electric suction via suction machine
Less instrumentation
Patients report less post operative cramping and bleeding
During the GentleTouch® procedure, the doctor gently stretches the natural opening of your cervix with small dilators and inserts a thin tube. This tube is called a cannula. The doctor attaches a handheld device to the cannula and applies gentle pressure for approximately two minutes.
Some patients feel this process is more natural as it uses a gentle pressure that causes the natural release of the pregnancy tissue from the uterus.
Surgical Abortion / D&C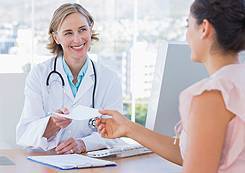 Surgical abortion procedures are performed through 14 weeks in a safe, gentle, caring atmosphere.
We offer full anesthesia services (painless abortion in New Jersey) provided by a Board Certified Anesthesiologist. This will allow you to be completely asleep and comfortable. Other providers may offer "sedation" services. This is not comparable to full anesthesia abortion NJ services. Nor does it provide the safety and comfort that anesthesia administered by Board Certified Anesthesiologist can offer. For those patients who do wish to receive anesthesia or sedation we offer surgical procedure with local anesthetic in which the surgical area is numbed by the patient is awake.
Surgical abortion services are performed by gently opening the cervical canal to allow for a very brief aspiration of the uterus.
This procedure is very safe and lasts only about 5-7 minutes.
Following this procedure you will be taken to our recovery area where you will be allowed to rest comfortably until you are ready to be discharged.
You will be monitored by our nursing staff, provided with light nourishment and given written post-operative instructions before being discharged home.
NOTE: For all patients electing to receive anesthesia services it is very important not to have anything to eat or drink for at least 8 hours before your appointment time.
All patients must bring a support person to escort them home once they have been discharged from the facility. Asleep abortion NJ is a safe comfortable option.
Garden State Gynecology is accredited by the AAAASF for general anesthesia, deep sedation ("asleep") and conscious sedation ("twilight").
Request Appointment